​We are
...a group of crocheters who want to put our hooks and yarn to good use. We come together to share our love of crocheting and to make a difference in the lives of children, veterans and cancer patients.
Simply put
...we crochet unique and warm lap blankets for sick kids and veterans. And we also lovingly crochet beautiful hats (sometimes called chemo caps) for cancer patients, young and old alike. We donate all of the items to our partner organizations: Children's Hospitals and Clinics of Minnesota, the Minneapolis VA Health Care System, and the Susan G. Komen Foundation.
We are
...delighted to announce that since launching in April 2012, we have crocheted and donated 1,191 lap blankets and caps! Here's the breakdown:
2012 - 219 items
2013 - 467 items
2014 - 505 items
Our goal is to create and donate over 500 items again in 2015.
​
We also
​...believe in the power of prayer. So before each quarterly donation, we pray a prayer of comfort and blessings over each item being donated.
We meet
​...every Wednesday, from 12:30 - 2:30 PM at the Living Word Church. The address is 640 Prior Ave. No., St. Paul, MN 55104
651-644-699
You can join us on a Wednesday for a short time during your lunch break, or for the entire two hours - come and go as your schedule allows. We hope to see you soon!
Donations of yarn and/or cash are welcomed and appreciated. If you have questions or need additional information, call or email us.

Our greatest
...joy is to bring a smile to the faces of those we serve. We invite you to be a part of Crocheting For A Cause. Whether you're a beginner or consider yourself an expert, we welcome you to join us for a couple hours of fun, fellowship and crocheting.....all for a worthy cause.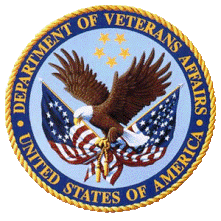 WELCOME TO CROCHETING FOR A CAUSE!