​We are
...a group of crocheters who want to put our hooks and yarn to good use. We come together to share our love of crocheting and to make a difference in the lives of children, veterans and those in hospice care.
Simply put
...we crochet unique and warm lap blankets for sick kids, hospice patients and veterans. In our early years we also lovingly crocheted beautiful hats (sometimes called chemo caps) for cancer patients, young and old alike. We donate all of the items to our partner organizations: Children's Hospitals and Clinics of Minnesota, the Minneapolis VA Health Care System, and the Episcopal Homes.
We are
...delighted to announce that since launching in April 2012, we have crocheted and donated 3,430 lap blankets and caps! Here's the breakdown:
2012 - 179 items
2013 - 467 items
2014 - 509 items
2015 - 602 items
2016 - 674 items
2017 - 456 items
2018 - 338 items
2019 - 205 items
Our goal is to continue crocheting lap blankets to bring warmth, joy, comfort and love to all who receive them.
​
We also
​...believe in the power of prayer. So before each quarterly donation, we pray a prayer of comfort and blessings over each item being donated.
We meet
​...generally mid-week in Saint Paul, however DUE TO THE CORONAVIRUS PANDEMIC, WE HAVE HALTED IN-PERSON MEETINGS UNTIL FURTHER NOTICE.
You can join us as a virtual crocheter and hang onto your items until we schedule a donation day. We'll keep you posted, so check back here for updates.
Donations of yarn and/or cash are welcomed and appreciated. If you have questions or need additional information, call or email us.

Our greatest
...joy is to bring a smile to the faces of those we serve. We invite you to be a part of Crocheting For A Cause. Whether you're a beginner or consider yourself an expert, we welcome you to join us as we crochet virtually, remember it's all for a worthy cause.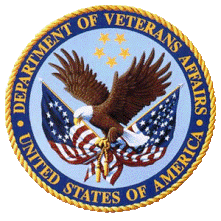 WELCOME TO CROCHETING FOR A CAUSE!